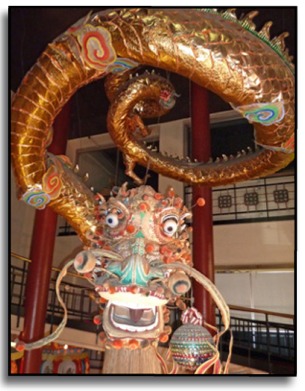 Photo by Frank Kovalchek, Creative Commons
Looks like the Year of the Dragon is coming a little early. I'm happy to report two sales in 2011 so far, both dragon stories, though they couldn't be any more different from each other.
Dragon's Breath is a dark, edgy piece about addiction, scheduled to appear in the fall issue of Dark Valentine.
Lilitol the Curmudgeon is a lighthearted (albeit gory) holiday romp, scheduled to appear in the July issue of Bards and Sages Quarterly.
I'm predicting a hot season for dragon stories, so if you've got one burning in the back of your mind, now might be the time to put pen to paper!