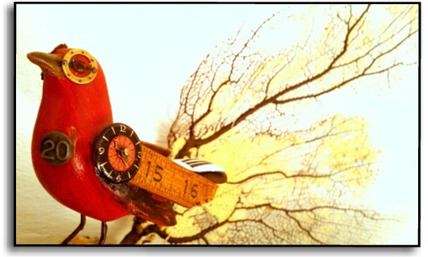 Photo by Keo 101, Creative Commons
February is drawing to a close, another productive month. I got four new short stories written including a 7000-word monster, a couple of flash fiction pieces, and a 3000-word short story I plan to workshop at the Paradise Lost meetup. I have high hopes for the two longer stories. I think I'm starting to see a marked improvement in my short story construction. (About time!)
Submissions weren't as abundant this month, only 8, which means magazines are holding onto my stuff for a long time, which I guess is a good thing. I got a couple hold requests, and had one acceptance earlier in the month.
Still haven't missed a day of bike riding this year! I'm not sure how long it will last though, only because if I don't ride in the morning I have a hard time remembering to do it in the evening, so eventually one sad morning I'll wake up and realize I've ruined my streak. I will admit that four of my "rides" in February took place inside my garage–two because it was 18 degrees outside and I'm really not that crazy, one the day I had my wisdom tooth out, and a recent one where I didn't get home until after dark and I was already too overwhelmed. March 1st I'll be upping my goal to three miles a day, and plan to increase a mile each month–a little more aggressive than I set out, but still doable.
My Japanese really lagged this month. I need to get back on it. Still haven't finished reading my first random book, but I'm slowly plugging away. And I'm getting pretty used to becoming a vegetarian. Our annual chicken and waffle party is fast approaching though. I do plan to have a vegetarian option, but I have a feeling that I will have to sneak a bit of chicken, or it just won't be the same.
The rest of my resolutions I haven't touched yet, except I might have a super sappy idea for a screenplay. I plan on starting my search for a sitar in March, maybe try to get to yoga class in May.