One of my insane challenges for the year is to read more, and to read more widely. And so my 26 Random Books challenge was born–one author's name for each letter of the alphabet, chosen at random from an assortment of genres.
After a trip to Half Price Books, I am now the proud owner of seven new used books. Not much to say about them yet, as I didn't even bother to read the blurbs when I blindly pulled them off the shelf. But the covers themselves were amusing. Many of these genres I've never even considered reading, so this little project should be extra interesting.
Here's what was going through my mind when I picked up each book.
A
Literary Winner, Bless Me Ultima, By Rudolfo Anaya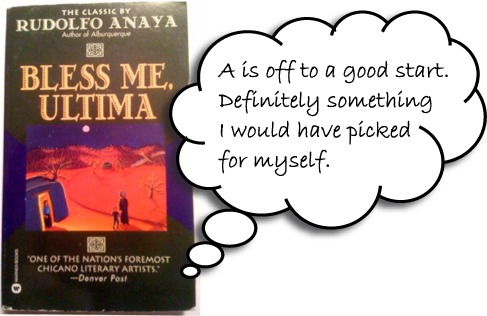 B
Mystery Winner, The Cat Who Sang For The Birds, By Lilian Jackson Braun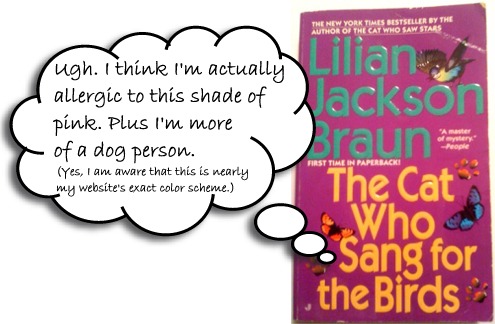 C
Suspense/Thriller Winner, While My Pretty One Sleeps, by Mary Higgins Clark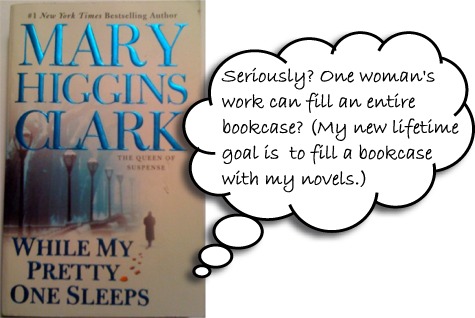 D
Science Fiction/Fantasy Winner, The Power That Preserves, by Stephen R. Donaldson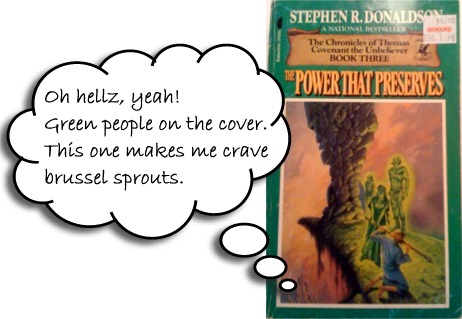 E
Romantic Fantasy Winner, The Prince of Frogs, by Annaliese Evans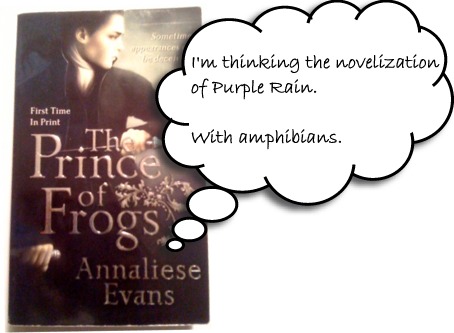 F
Western Winner, Spur, by Dirk Fletcher
G
Horror Winner, Brain Trust, by Christopher Golden and Rick Hautala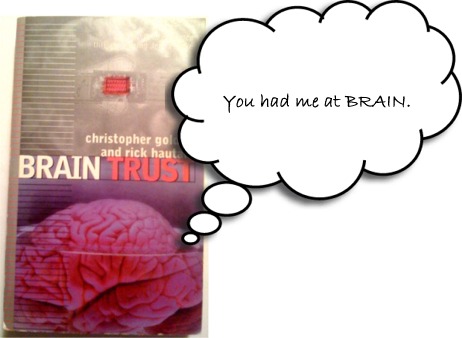 These should keep me busy for the next couple months. I'd better get reading!