Posted by Nicky Drayden on Aug 8, 2010 in
Reviews
Author Website: http://www.inkfuscate.com/
Published by: Fantasy Magazine, August 2nd, 2010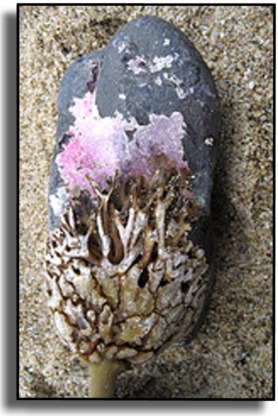 Photo by Jurvetson Creative Commons
The Story:
Jacinta has spent her days working in the cocoa groves of Venezuela since she was a child, collecting the beetles that hatch from the trees and slicing off their legs and proboscises with a little knife attached to her thumb. The lifeless beetles resemble beans, and the world is not ready or willing to think otherwise. There was a time when the children would go out and race beetles in the evenings as their parents got drunk on the black, blood wine of their harvests. But those times are gone now. There are no children being born in the Shining City anymore. The women only give birth to dull, lifeless stones, and life is changing all around them.
The Craft: 20 Master Plot – Metamorphosis

SPOILERS
This is such a lovely metamorphosis story since there are so many levels of change. Life and death, childhood to adulthood, stone to stem to bone to stone. But the cycle is broken, and Jacinta is worried about her future and that of the Shining City.  With no children being born, there will soon be no one left to harvest the beetles. Already there are no nimble-bodied little ones to pick up the cocoa beetles that have slipped to the ground.
Jacinta gave birth to a stone once, and not even a pretty one. Now, this world of hers is falling apart — dogs are giving birth to gemstones and caterpillars fall to the earth and become seeds. Jacinta gets it fixed in her mind that she wants to become a mother again, and since none of the men she knows would curse her with the pain of bearing another stone child, she goes into the city and tricks a man into impregnating her. Again she goes through the metamorphosis of motherhood, bearing a stone, but it is her stone, her child, her love, and her emotional journey is fulfilled.
There's so much awesome in this story, I don't even know where to start. The writing was superb, and the story sucked me in with its inventiveness and fully fleshed out world. The characters had depth, and I could easily feel for Jacinta's plight. It's simply a beautiful story, beautifully executed.