The Prey of Gods got some really excellent news last week! It was picked as RT Book Reviews June 2017 Seal of Excellence Winner and also was on Barnes & Noble's Best SFF Books of 2017 So Far!
And speaking of Barnes & Noble, they've gone above and beyond awesome and hosted my first book signing which was also a trivia challenge! I didn't answer as many questions as I wish I had, but I still had a great time. Thanks so much for those of you who made it out.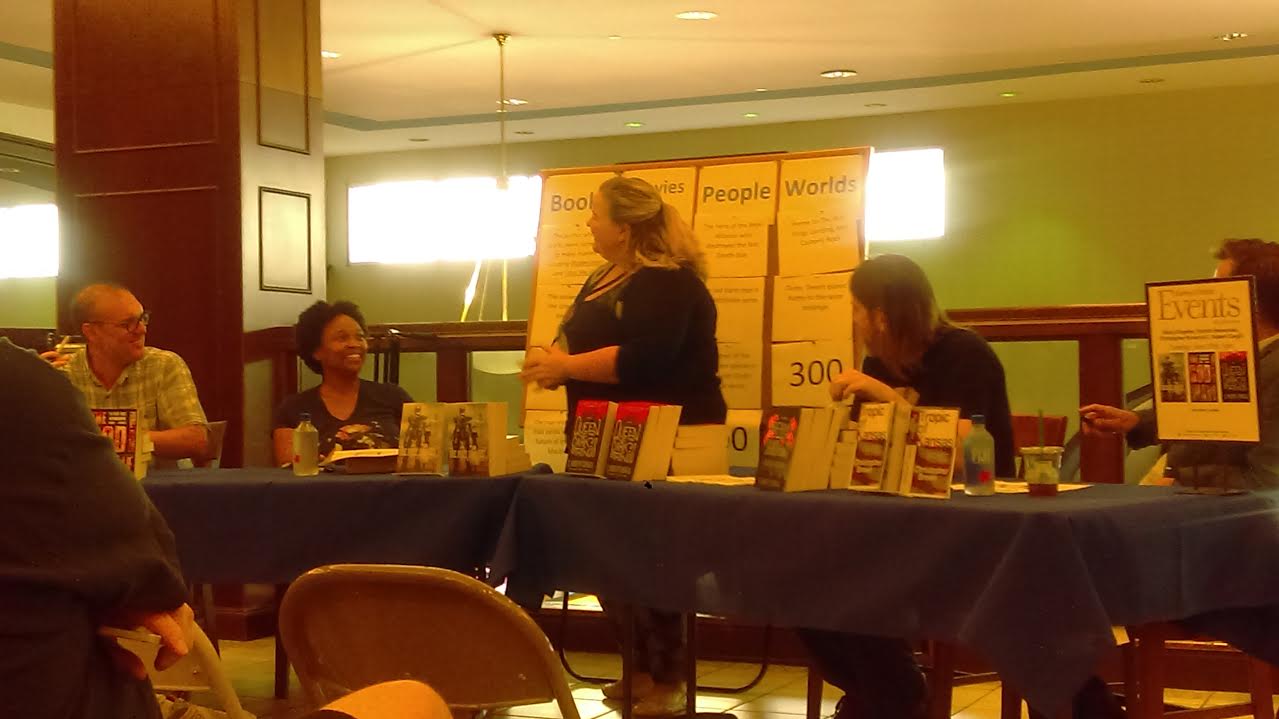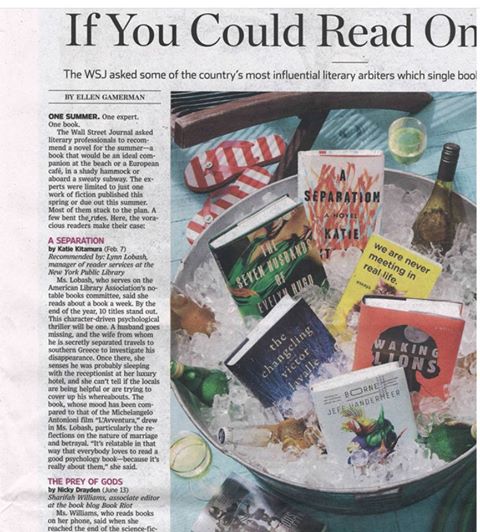 And the week before that, something happened that I never would have guessed. The Prey of Gods was featured on the front page of the Wall Street Journal's Life&Arts section! I'm there towards the bottom. So exciting!
So things are moving in the right direction thanks to the awesome folks at HarperVoyager, my book launch team, random luck, and of course readers like you! If you'd like to continue to help me spread the love for this little book, consider leaving a review on Amazon, Goodreads, or Barnes & Noble, posting a fun pic to social media, or signing up for my newsletter for some free trading cards to hand out to friends. Every mention counts!